The weird and wonderful world of Bog Snorkelling
Sunday, August 27, 2023 sees the next World Bog Snorkelling Championships, held annually in Llanwrtyd Wells, in the United Kingdom an event that Lonely Planet described as one of the top 50 "must do" things from around the world in 2014 and one of the UK's strangest traditions. Hundreds of participants from around the world including O2e's intrepid David Davies and plenty of spectators are expected once again.
"Competitors are required to paddle (no arms allowed) some 60 metres or so in a luxurious natural organic water course (a ditch). Snorkels, masks and flippers are provided or you can bring your own. The serious contenders for world champion crowns do the swim in under 1 min 30 secs, but a lot of people are there for the fun and fancy dress costumes are many and varied. Afterwards there is the chance to freshen up at the beer and cider bar and listen to the bands and have some food and reflect on the enormity of your achievement with fellow competitors. There are no sharks or crocodiles in the bog last I heard" DD.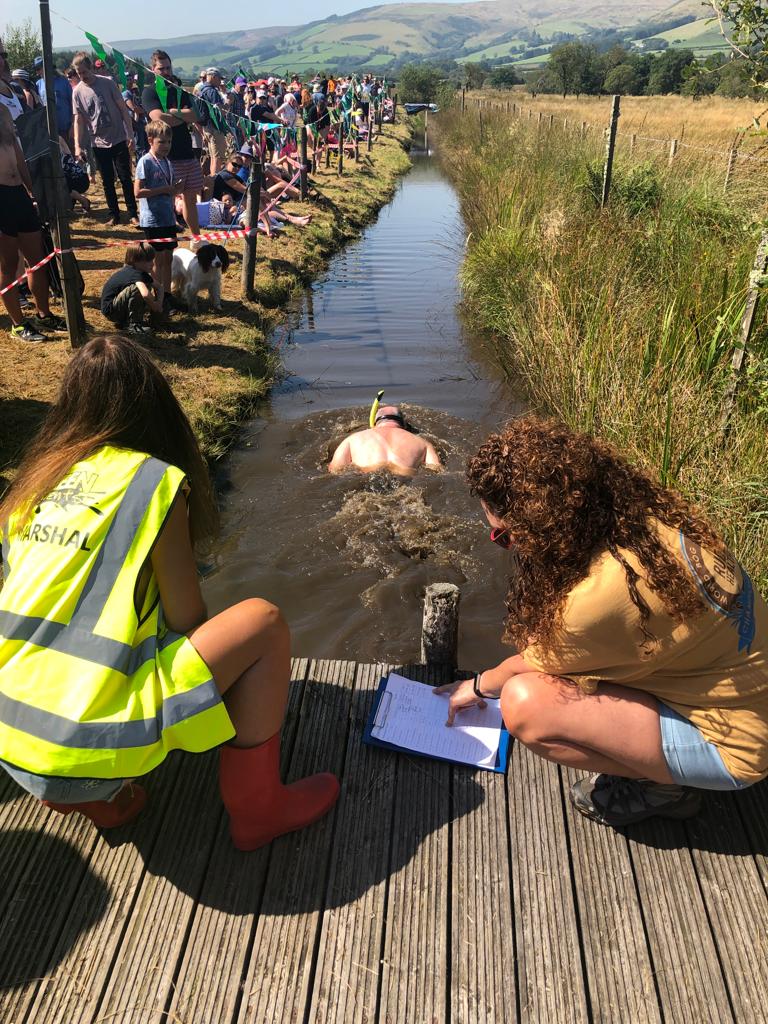 Bog Snorkelling Location
The event takes place at Waen Rhydd bog on the outskirts of the town, getting underway at approx. 10am. The site is signposted from the town for those who don't mind about a mile walk, and there is also a shuttle bus running from the town square to the bog and back, beginning as soon as they can manage after 9am.
Where to stay in Wales
There are a number of guest houses, hotels and vacation rentals in Llanwrtyd Wells. The Lake Country House Hotel & Spa is the perfect place to pamper yourself after snorkeling in the bog. Head to the map below for the best accommodation offers in town.